Use case / 02
Business
Switchboard makes it easy to develop new communications products for business.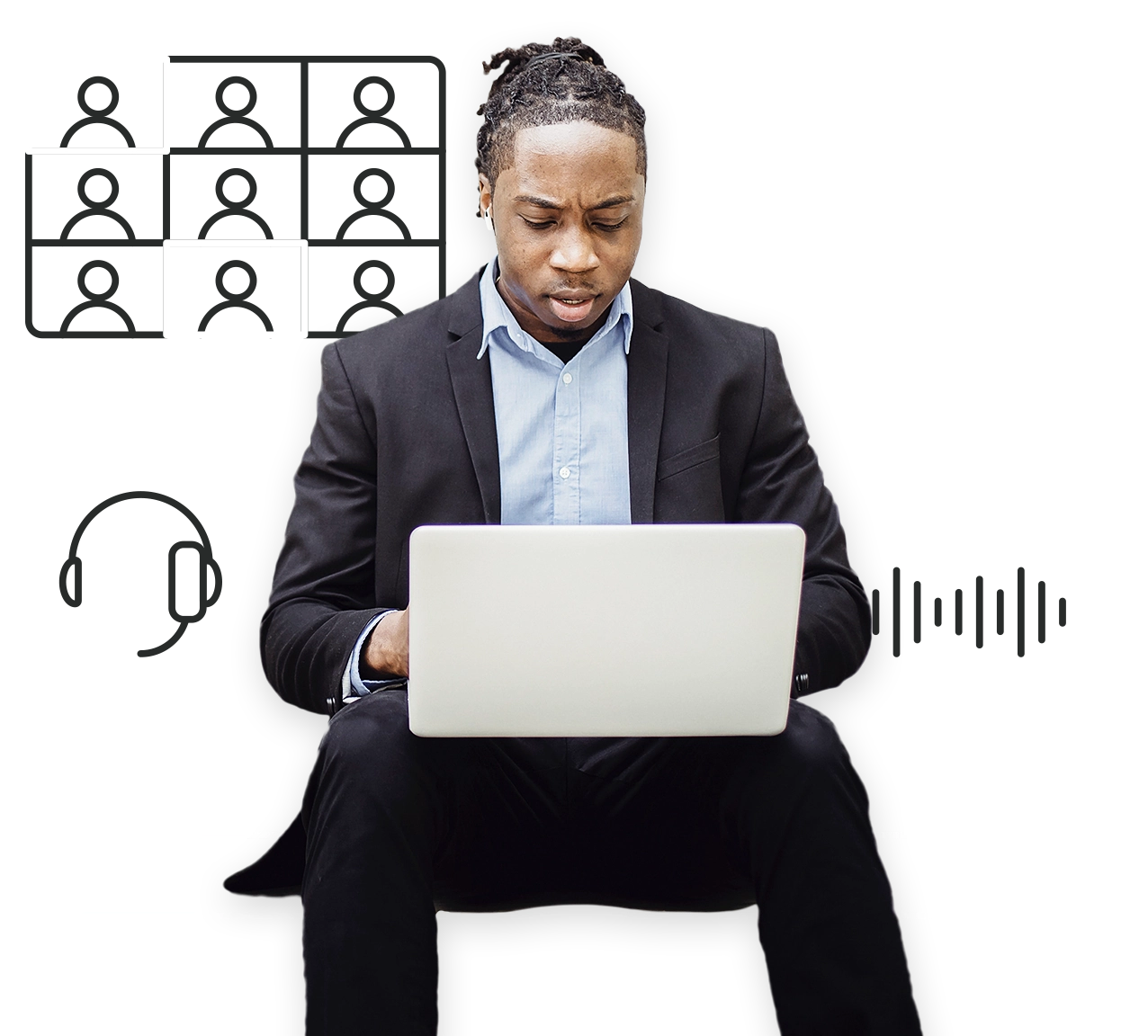 Remote work
Go a level beyond Slack Huddles and Teams calls.
Build casual rooms to stay connected while listening to music. Use voice commands, keyboard shortcuts, and gestures to instantly connect team members together. Embed casual activities like watch parties and games. Switchboard provides a variety of features to support these use cases, and we've built numerous apps in this space.
Deskless Workers
Hands-free walkie talkies for construction, retail, field operations, and more. Use voice commands even in noisy environments. Use trigger words to turn transparency features on and off in noise canceling headphones. Use voice commands to send messages into Slack or Teams.
Creative Industry
Collaborate while producing music or a film. Share control over a Digital Audio Workstation and listen to the output together while on a voice or video call. Make it sound like you were in the same studio, rather than connected over a Zoom call.